So, picture me with short red hair.
Couldn't do it? Didn't think so. So. I'm here to help.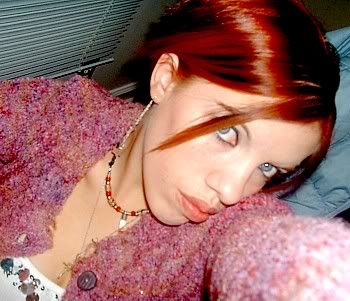 Like? I do. And if you wanna see me and Sasha being retarded, here's a bunch 'o pictures.
You call it love, I call it sex
But I'm gonna go. Amy got me extremely addicted to MySpace. So that's where all my online time seems to go. Sorry.
I still love you all.
<3